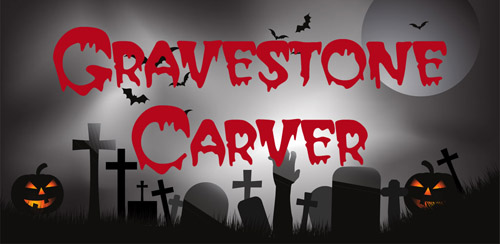 Please Note:  Gravestone Carver has been retired.
Carve your own (or anyone's) gravestone this Halloween with Gravestone Carver! Choose from a variety of tools to make each gravestone look like you want. Share your creations with your friends and see who can make the spookiest gravestone! Show people how you want to be remembered, or how you would remember them!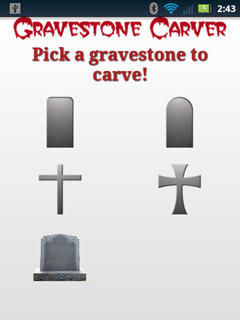 Choose from a variety of grave stones and crosses to carve, and when you're done carving you can view all of your creations in the graveyard.
You can also create a gravestone to celebrate the day of the dead (Dia de los Muertos).
This app has been optimized for phones and tablets, to make it as comfortable to carve no matter what size screen you're using.
This app is completely free – you can activate the premium content just by clicking to upgrade, and then you can carve with all of the tombstones with no ads!
Some art in Gravestone Carver is courtesy of Gloomus